Genio
Established in 2004, Genio today serves clients across the globe. Realizing the opportunity Internet and technology presents to businesses, Genio has put together expertise, experience and talent in our team to provide our clients and customers with the best available products and services in the market, and has exhibited excellent client retention rate.
Awarded as one among the top 10 SEO companies, Genio gained an overall score of 99%. Genio is also the proud owner of 'The Contributor Award'. We take pride in the wide list of clients we serve which include great players like BMW, Shell, Ericsson, Hyundai, Suzuki, G4S, AirAsia, Astro, TM (Telekom Malaysia), U Mobile, TNB (Tenaga Nasional), Maxis, Berjaya, SP Setia, UEM, MRCB, Proton, OldTown White Coffee, Sirim, Matrade, POS Malaysia, MECC, UCSI, White Horse, TA Global Berhad, GBH Berhad, Advance Synergy Berhad, Huat Lai Resources Berhad and many more from Singapore, Malaysia, China, Dubai, Saudi Arabia, Australia, UK, UAE, New Zealand and Korea etc.
---
Awards and Recognitions
BUSINESS CONTINUITY THROUGH EXEMPLARY CONTRIBUTION
We identify and rank the best internet marketing agencies and tools.
Take advantage of our 8 years of research in ensuring that your online marketing projects meet their objectives. You can set high expectations and these firms consistently achieve them.
"Great source." CNN
"Rigorous evaluation process." Smart Money
"Over 8000 firms analyzed." Entrepreneur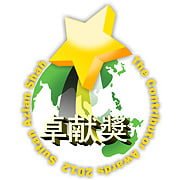 THE CONTRIBUTOR AWARD
The purpose of The Contributor Award is to recognize and honour business leaders who have tirelessly and continuously contributed time and resources to their community. This is held for the first time in Malaysia.
The Contributor Award is supported by the Perak State Government Ipoh City Council and Persatuan Usahawan Maju Malaysia (PUMM). Official Branding Magazine is Asia Success Inc. Beneficiary NGO is Yayasan Bakti Khidmat Masyarakat Malaysia (YBKMM).
---
Industries we cater for:
Aerospace and Defense
Laboratory Diagnostic
Retail and Distribution
Automotive
Logistic and Transportation
Semiconductor
Consumer Products
Oil and Gas
Steel and Wireworks
Education
Manufacturing
Ship Building
Healthcare
Plantation
Telecommunication
Government and Public Sector
Property and Construction
Utilities
Interior Design Malaysia
---
Our Key Strengths
OUR PEOPLE
The main strength of Genio is our human resource. Our employees are not just people who provide services. We regard them as resources that can be enriched by constant training and development. Our team of experts abreast with the latest developments in the field of Internet and technology provides our clients with ideal solutions for their business problems.
Our people understand not just your business, but you.
OUR TECHNOLOGY
The cutting-edge technology that we employ in our products and services is sure to give our clients fast and exceptional results. Revolutionize your business with our expertise. Holding hands with Genio, you do not simply serve your customers; you serve them the way they want you to.
Integrating your existing business system with our high-end technology, we ensure you smooth functioning of your business. Constant monitoring of your business, instant intimation regarding possible foul play, reaching out to dormant customers, increasing your customer base, safety of your data… whatever be your business need, we have a solution for you.
OUR CUSTOMERS
Being proud of our customer retention skills, we do not take our customers for granted. The customizable nature of our products and services enables us to perfectly match our products and services to our customer requirements. After all, a happy customer is sure to bring more customers.
Having spread our wings to cover a wide variety of products and services, Genio strives to be the best in the world one-stop solution provider for any Internet or technology related requirement of our clients and customers. Backed with our world-class research and development team, this is a destination not too far.