Marketing activities form a huge chunk of most organization's expenditures. Hence handing over the marketing activities to the experts is the ideal choice. We leave no stone unturned to make sure that our clients get their money's worth when it comes to marketing their products and services. Marketing via SMS and email is one of our areas of expertise.
Mobile phones and email are now a basic necessity among people. It is one of the most commonly used modes of communication. Even businesses rely on Short Messaging System and email to keep their customers informed regarding their products, services and other activities. But how effective is SMS and email marketing? And how many of your clients are you able to reach out to? Well, the answer depends on who your SMS and email marketing solution provider is!
---
Why Choose Our SMS and Email Marketing Solutions?
Our SMS and Email Marketing Solutions can help you make the most out of this simple yet effective marketing method. With proven track record of serving clients from across the world, SMS and Email Marketing Solutions have helped organizations increase their customer base within very short timeframes.
---
Solutions you can choose from:
Web-based Bulk SMS Gateway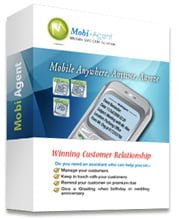 Say yes to our web based bulk SMS system and improve your Customer Relationship Management (CRM) process. Keeping in touch with your customers was never this easy. Be it sending a card on special occasions or reminding your customer on premium dates, we are whom you can trust.
Features:
Address book merge functionality.
Bulk imports of contacts.
Individual pre-set expiry dates for messages to ensure timely and automatic delivery of SMS.
Easy updating and management of customer data.
Manage your schedules with our calendar. You can add events and set reminders.
Support multilingual SMS. You can now communicate with your customer in their preferred language.
Enjoy all these and more at no additional maintenance charges. Customizable to serve any business – education, automobile, finance, beauty, fitness, healthcare, FMCG etc – Our bulk SMS system is the best you can get.
Mobile SMS Reload Solution
Mobile SMS Reload Solution makes it easier for prepaid mobile users to top up their air time. This is an automated system which makes it possible for SMS reload merchants to distribute air time credits anytime, anywhere through SMS. Registered dealers / agents get handsome commissions while our users get their reload instantaneously.
Features:
Supports flexi reload SIM card
E-wallet management
Inbox and Outbox history management
SMS broadcasting and verification
E-pin stock inventory and account management
Audit trails and reports that can be viewed and exported in other formats like PDF, Excel etc
Easily customizable and user friendly
Web portal with dedicated sections for dealers and agents
Online credit transfers
Commission reports that can be custom generated based on date, month, agent name etc
Email Marketing System
We also have a successful Email Marketing System that broadcast emails, track the delivery status as well as receiver action. Clients can choose from several email blasting packages that we offer.